Welcome to the newest Outsider Feature: Free Agent Madness. It'll run as long as it keeps me entertained. Then, most likely, it'll be back to shiny, jingly things like key rings & pocket change - but for now, enjoy & comment.
Hey I'm nothing if not committed – even if it's just to seeing a joke through to the bitter end.
Figured it was a good time to go over the moves made so far.
The Big Trade: Kubina & Stapleton for Exelby & Stuart
– I don't exactly have much to add to all of the analysis that has been tossed around, except for this: Stapleton could be a pleasant surprise for the Thrashers. Thanks to the ultra-obsessive TML fanbase (and I mean that in the nicest way possible) (Seriously.), we actually have some info on Stapleton floating around out there:
Undrafted thru college, but played at the University of Minnesota-Duluth on scolarship.
Signed with Portland Pirates (AHL) in '05
Played in Finland for Jokerit Helsinki (SM-Liiga) from 2006-2008, pacing a point per game.
Signed w/ Toronto for 08-09 season (one year, one way), and kept up a pace of over a point per game for the Marlies.
Seems the knock on Stapleton is his size and lack of a physical dimension to his game. "Perimeter Player" was a phrase that kept popping up in my reading. But still, a point per game in the AHL is pretty respectable hockey. What if Stapleton had a little more freedom to use his strong skating and his ability to be creative in open spaces? Is Stapleton the new Peverley? Or is he just a solid depth guy, bound for Chicago? Keep in mind too that we only have his rights; who knows if WadDudley plans on signing him?
Oh, and Kubina? Big D-man who was too € for Brian Burke. Oh, and about $2 million too expensive. I think everyone else has got plenty on Big PK, so I'll spare you my ramblings.
The Big Signing: Nik Antropov
– Honestly, I'm OK with this deal. He's a top six guy at $4 million/year for 4 years. A little higher than, say, Boston might pay for a guy like that, but that's what you get when your ownership takes it's collective hand off the wheel. And lets your team run off the road, across the median, through the opposing lanes, over the sidewalk, through the yard and into the living room of some sweet old lady's house. Antro doesn't have to be a superstar, he just has to be pretty good.
(EDIT: As I type this, the Falconer over at BWA drops his
Antro-knowledge on us
.)
Chris Thorburn Re-signs:
So... what would you say..... you DO here?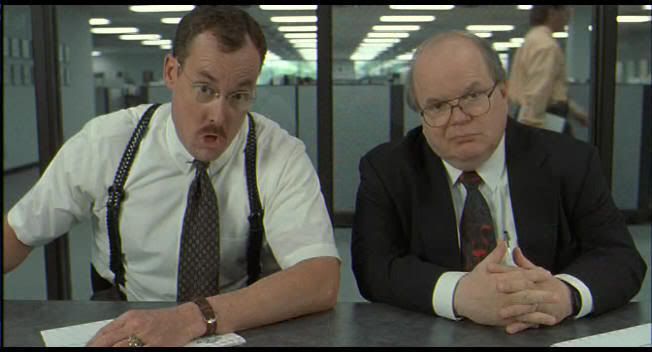 But ya know what? I like yer face, so we'll give you a raise! C'mere ya big lug!
Player I Will Miss, If only for the Pure Joy of Yelling "Matzoh Ball!"
- Joe Motzko. I still hold out hope that the lack of a qualifying offer is a negotiating tactic, and young Joseph isn't a sacrifice to the WadDudley. For certainly a player of his stature could... command...
A slim hope it is.
Love you, Motz.
OK, clearly we're done for right now – after all, I do have one more title to make use of; gotta save some for later.
Have a safe & happy holiday weekend, everyone.